English Speaking Missionaries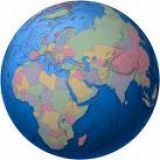 Group Information
Category:
No group categories created yet.
Name:
English Speaking Missionaries
Description:
This is a place for English speaking missionaries to interact about simple churches and to share thoughts and questions about ministry.
Created:
Thursday, 16 July 2009
Group type:
Open
Anyone can join and can view this group.
Private
This group requires approval for new members to join. Anyone can view the group's description. Only group members are allowed to see the group's content.
Announcements
I have found a lot of helpful ideas on the
Church Planting Movements Training Resources Site
You can read transcripts of training or watch the videos.
Here is the address: http://www.cpmtr.org/
Wall

Amazing how some recent pop books on "church" only rearrange the liturgical furniture, but preserve the unbiblical clergy/laity class divide. That's the sacred cow that few people will dare to touch. Frank Viola